The NV200 Compact Cargo van has become a popular and hot item in its class and there's a limited number available to local businesses. Use the form below to schedule a test-drive at Hubler Nissan Commercial Vehicles or to request a presentation at YOUR place of business. Yes. We'll bring this cool van to you.
MEET OUR STAFF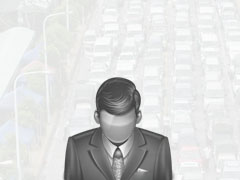 Scott Emmett
Fleet and Commercial Sales
Office: 877-570-1616
Welcome to our Nissan Commercial Vehicles website. We are here to help you acquire and maintain your business vehicles.
Write a Review



Hubler Nissan Commercial Vehicles
8435 Us Highway 31 S
Indianapolis, IN 46227
Phone: 877-570-1616
Fax: 317-887-1057
NEW VEHICLES SALES
Phone:
877-570-1616
Fax:
317-887-1057
Mon.
9:00 AM-9:00 PM
Tue.
9:00 AM-9:00 PM
Wed.
9:00 AM-9:00 PM
Thu.
9:00 AM-9:00 PM
Fri.
9:00 AM-9:00 PM
Sat.
9:00 AM-6:00 PM
Sun.
Closed
PRE-OWNED SALES
Phone:
877-570-1616
Fax:
317-887-1057
Mon.
9:00 AM-9:00 PM
Tue.
9:00 AM-9:00 PM
Wed.
9:00 AM-9:00 PM
Thu.
9:00 AM-9:00 PM
Fri.
9:00 AM-9:00 PM
Sat.
9:00 AM-6:00 PM
Sun.
Closed
SERVICE
Phone:
877-982-8877
Fax:
317-887-1057
Mon.
7:30 AM-7:00 PM
Tue.
7:30 AM-7:00 PM
Wed.
7:30 AM-7:00 PM
Thu.
7:30 AM-7:00 PM
Fri.
7:30 AM-5:00 PM
Sat.
8:00 AM-2:00 PM
Sun.
Closed
PARTS
Phone:
877-966-6625
Fax:
317-887-1057
Mon.
7:30 AM-7:00 PM
Tue.
7:30 AM-7:00 PM
Wed.
7:30 AM-7:00 PM
Thu.
7:30 AM-7:00 PM
Fri.
7:30 AM-5:00 PM
Sat.
8:00 AM-2:00 PM
Sun.
Closed