The innovative Nissan NV200 Taxi is the product of a unique development collaboration, which reflects the input of hundreds of taxi owners and drivers, and thousands of passengers from all walks of life.
With a wide backseat and plenty of legroom, the NV200 Taxi comfortably seats up to 4 passengers. The front- and rear-curtain, as well as seat-mounted airbags, help protect everyone aboard. In fact, the NV200 Taxi is the only taxi to be crash tested and certified with the partition in place.
MEET OUR STAFF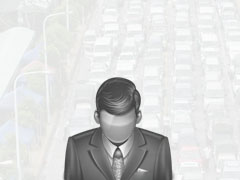 Scott Emmett
Fleet and Commercial Sales
Office: 877-570-1616
Welcome to our Nissan Commercial Vehicles website. We are here to help you acquire and maintain your business vehicles.
Write a Review



Hubler Nissan Commercial Vehicles
8435 Us Highway 31 S
Indianapolis, IN 46227
Phone: 877-570-1616
Fax: 317-887-1057
NEW VEHICLES SALES
Phone:
877-570-1616
Fax:
317-887-1057
Mon.
9:00 AM-9:00 PM
Tue.
9:00 AM-9:00 PM
Wed.
9:00 AM-9:00 PM
Thu.
9:00 AM-9:00 PM
Fri.
9:00 AM-9:00 PM
Sat.
9:00 AM-6:00 PM
Sun.
Closed
PRE-OWNED SALES
Phone:
877-570-1616
Fax:
317-887-1057
Mon.
9:00 AM-9:00 PM
Tue.
9:00 AM-9:00 PM
Wed.
9:00 AM-9:00 PM
Thu.
9:00 AM-9:00 PM
Fri.
9:00 AM-9:00 PM
Sat.
9:00 AM-6:00 PM
Sun.
Closed
SERVICE
Phone:
877-982-8877
Fax:
317-887-1057
Mon.
7:30 AM-7:00 PM
Tue.
7:30 AM-7:00 PM
Wed.
7:30 AM-7:00 PM
Thu.
7:30 AM-7:00 PM
Fri.
7:30 AM-5:00 PM
Sat.
8:00 AM-2:00 PM
Sun.
Closed
PARTS
Phone:
877-966-6625
Fax:
317-887-1057
Mon.
7:30 AM-7:00 PM
Tue.
7:30 AM-7:00 PM
Wed.
7:30 AM-7:00 PM
Thu.
7:30 AM-7:00 PM
Fri.
7:30 AM-5:00 PM
Sat.
8:00 AM-2:00 PM
Sun.
Closed